Harvey Legal Group, PLLC is founded on integrity, committed to professional excellence, and prides itself on helping individuals and businesses reach their goals and protect their interests. The focus of our practice is estate planning, real estate and contracts. Our clients expect the best, and we deliver by providing superior customer service, experienced legal counsel, and reasonable rates. These are just a few of the reasons our firm is repeatedly chosen and recommended by our clients and other attorneys.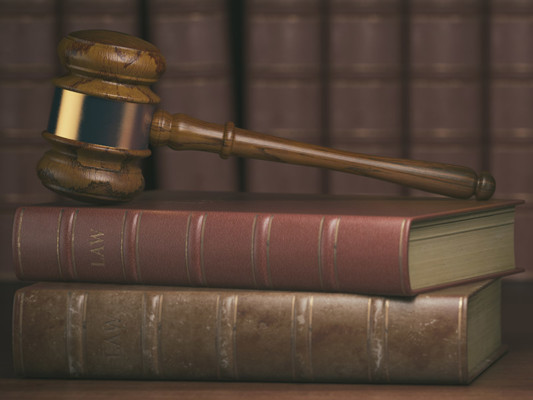 Superior Customer Service
Personal attention – Personal attention is practically lost in today's fast-paced society.  Harvey Legal Group, PLLC is committed to providing personal attention and the little touches that let you know that you matter to us.  We take our time with our clients and craft each legal document to the specific needs of each client.
Evening and weekend appointments – Many people do not want to take time off from work to meet with an attorney.    Harvey Legal Group, PLLC meets with clients during the evenings and on the weekends to accommodate their busy schedules and family situation.  There is never an additional fee for this.
We come to you – Although Harvey Legal Group, PLLC has locations in Ann Arbor, Allen Park, and Northville, Michigan, we often meet with our clients at a place that is convenient for them.  More often than not, there is no additional charge for this service.  Kindly contact us to ask of any limitations.
Experienced Legal Counsel
We educate our clients – Harvey Legal Group, PLLC always educates our clients about the implications of each legal document. We constantly monitor changes to the law and immediately incorporate it into our practice.  We take our time with our clients to ensure that they understand what they are signing and why they are signing it.
Reasonable Rates
Fair fees expressed upfront with no extra charges – Harvey Legal Group, PLLC provides cost-effective legal fees.  We never nickel and dime our clients for extras.  Our reasonable fees are presented to you upfront and we hold to them.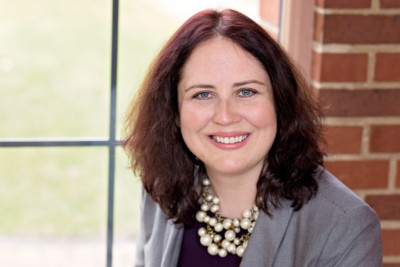 Jennifer M. Harvey is the founder and managing partner of Harvey Legal Group, PLLC. She serves on the Probate and Estate Planning Advisory Board and is also faculty for the Institute of Continuing Legal Education (ICLE) in Ann Arbor where she teaches other attorneys about estate planning, trust administration, and estate administration. Ms. Harvey began her legal career working as outside counsel for Ford Motor Credit Company. She has represented Ford Credit in hundreds of cases throughout the State of Michigan, in both plaintiff and defense capacities. A zealous advocate, Ms. Harvey always goes the extra mile both legally and practically to achieve her client's goals.
Ms. Harvey is also a recurring guest speaker at the University of Toledo's College of Law. Ms. Harvey also speaks at seminars that benefit the community throughout the year with topics including automotive company buyouts (sponsored by the Detroit Free Press), elder law, and women's legal issues. She serves as Volunteer General Counsel for Michigan Abolitionist Project (MAP), a non-profit dedicated to eliminating modern day slavery (human trafficking).
Ms. Harvey has been featured or published in the Michigan Bar Journal, Detroit Legal News, Michigan Lawyer's Weekly, Observer/Eccentric Newspapers, Hour Detroit, Oakland County Legal News, State Bar of Michigan's Inter Alia, and Detroit Free Press and has had cases that she worked on featured in The Detroit News, WDIV Channel 4 News, and Crain's Detroit. Ms. Harvey earned her Bachelor of Arts in English from the University of Michigan and her Juris Doctor from Ave Maria School of Law. Ms. Harvey focuses her practice on the simple philosophy of helping people, which enables her firm to take care of her clients, their families, and businesses.
Recent Awards:
Distinguished Attorney (Top 3% of Attorneys in the United States) by Expert Network
Rising Star by Super Lawyers
Michigan Top Lawyers by MichiganTopLawyers.com
Top Women Attorneys by Hour Detroit
Areas of Practice:
Estate planning
Trusts and Estate Administration
Probate – estates, guardianships & conservatorships
Business contracts and planning
Non-profits and churches
Real estate
Collaborative law
Family law
Condominium law (presently general counsel for 9 associations)
Admitted to Practice:
State of Michigan (2003)
United States District Court for the Eastern District of Michigan (2003)
United States Court of Appeals for the Sixth Circuit (2006)
Attorney Organizations:
Client Protection Fund Committee (State Bar of Michigan)
Estate Planning and Probate Section (State Bar of Michigan)
Young Lawyer's Section (State Bar of Michigan) Executive Counsel – 2005-2012
Washtenaw County Bar Association
Estate Planning and Probate Advisory Board and Faculty (ICLE)
Judicial Internships:
Honorable Robert P. Young, Jr. of the Michigan Supreme Court
Honorable Timothy M. Kenny of the Wayne County Circuit Court, Criminal Division
Honorable Robert H. Cleland of Federal District Court, Eastern District of Michigan
Recent ICLE Publications and Seminar/E-Seminar Presentations:
Probate and Estate Planning Institute (2018)
Elder Law Certificate Program
Lady Bird Deeds
Drafting Durable Powers of Attorney: Best Practices
Critical Law Office Policies
Fundamentals of Estate Administration
Fundamentals of Estate Planning
Approved Estate Planning Attorney by:
Merrill Lynch
TIAA-CREF
Harvest Partners Financial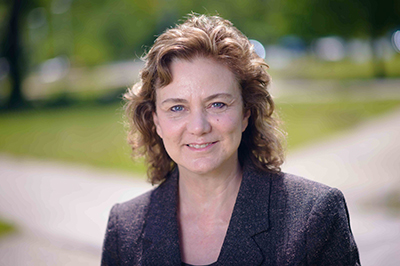 Lesa Byrnes is an of counsel attorney to Harvey Legal Group, PLLC. She received her Bachelor of Arts in French from Oakland University and her Master of Arts in French Literature from New York University. She received her Juris Doctor, cum laude, from Wayne State University Law School in 1989.
After graduating from law school, Ms. Byrnes worked as a corporate tax attorney in the Office of Chief Counsel to the Internal Revenue Service in Washington, D.C.  As a Chief Counsel attorney she drafted regulations, revenue rulings and private letter rulings.
In 1995 she returned to Michigan to teach at Wayne State University Law School where she taught both first-year and advanced legal writing from 1995-1998. In 2000 she began teaching legal writing at Ave Maria School of Law in Ann Arbor, Michigan. She directed the Research, Writing and Advocacy program there from 2001-2007 and taught first-year and advanced legal writing. Additionally, she regularly coached teams participating in both regional and national moot court competitions.  Ms. Byrnes is currently a legal writing professor for the University of Toledo's College of Law.
Ms. Byrnes has been active in historic preservation since 1999. She served as Chairperson for the Saline Historic District Study Committee from 1999-2002 and worked to establish the first residential historic district in Saline, Michigan. She also served as a member of the Saline Historic District Commission from 1999-2004.